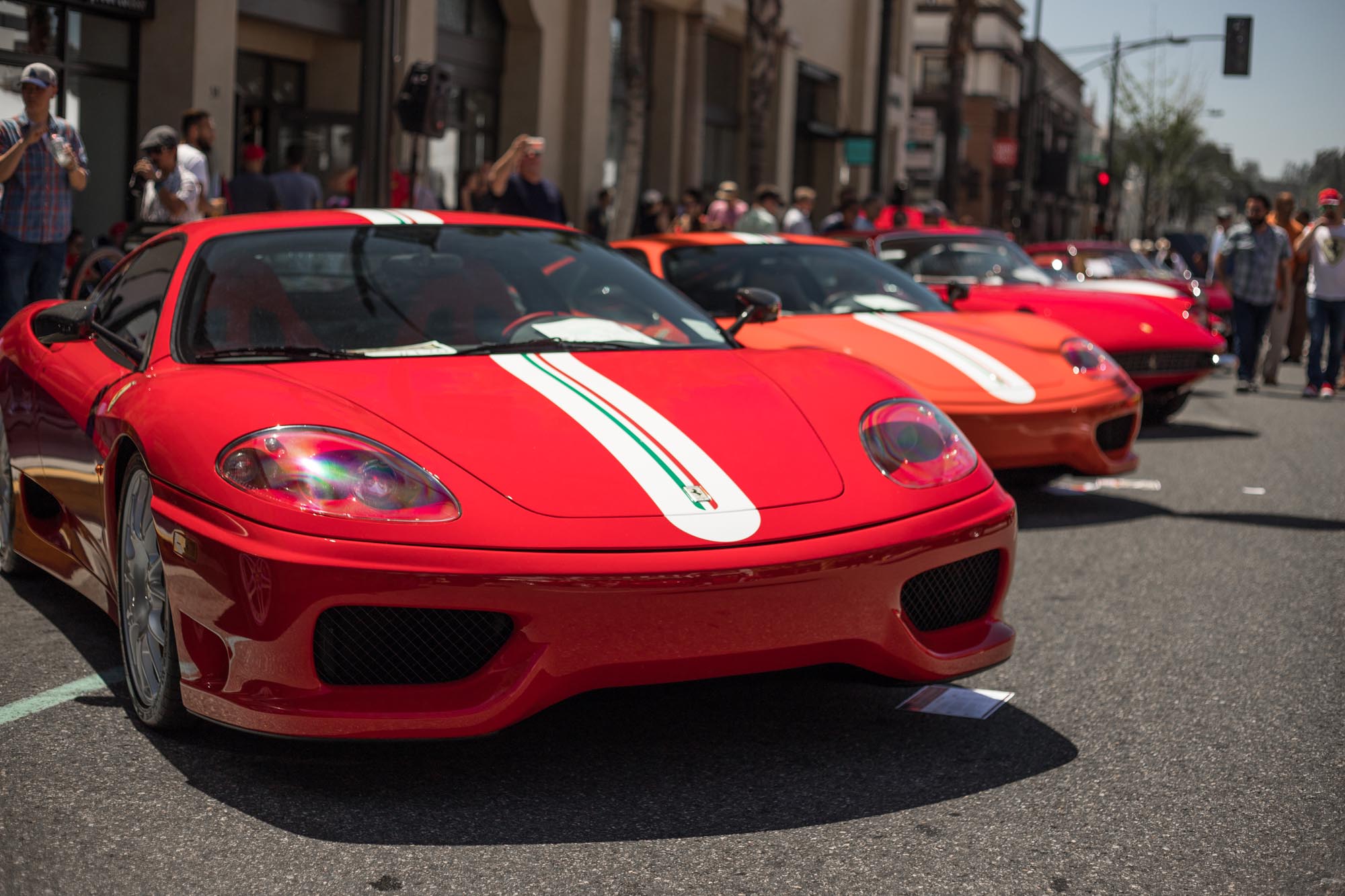 Over 140 Ferrari automobiles descended on Pasadena for the 2018 Concorso Ferrari event on Sunday, April 22, hosted by the Ferrari Club of America Southwest Region. Three blocks of Colorado Boulevard in Old Town Pasadena transformed into an amazing Ferrari extravaganza. Ferraris ranging from mid-century purpose built racers to modern day exotic supercars of unmatched speed and style lined the street for all to enjoy.
Many exceptional examples of the Ferrari marque were on display, ranging from a vintage 1950 Ferrari 166MM/195S Berlinetta Le Mans and a 1951 Ferrari 212 Export, to the latest 2018 Ferrari 488 Spider and even a brand new La Ferrari Aperta, one of 200 in the world. Awards were presented in 10 classes by a panel of 30 Ferrari experts as follows:

Best of Show: Donnie Crevier – Costa Mesa, CA – 1936 Super America

Best Car on the Street: Michael Leventhal – Beverly Hills, CA – 1950 166 MM/195 S Berlinetta Le Mans

Best Exotic on the Street: Tony Shooshani – Beverly Hills, CA – 2018 LaFerrari Aperta

Pirelli Peoples Choice Award: Peter Giacobbi – Villa Park, CA – 1959 250 Testa Rossa (replica)

Class 1 – Early to 275: Michael Angus – San Diego, CA – 1965 275 GTB Alloy

Class 2 – 330/365: David Lee – San Gabriel, CA – 1967 330 GTS

Class 3 – Dino/246/308: Carl Steuer – Los Angeles, CA – 1978 308

Class 4 – 308: Kevin Enderby – Redwood City, CA – 1984 308

Class 5 – 328/348: Derek & Kate Schofield – Redondo Beach, CA – 1994 348 Spider

Class 6 – 355/430: Marcus A Mancini – Valencia, CA – 2008 F430B

Class 7 – 360: Charles Jung – Palos Verdes Estates, CA – 2004 360 Challenge Stradale

Class 8 – Testarossa: Jack Walston – Los Angeles, CA – 1991 Testarossa

Class 9 – 550/599: Jim Hunter & Traci Carroll – Los Angeles, CA – 2005 500 Maranello

Class 10 – 575/612: Barry Smith – Hermosa Beach, CA – 2007 599 GTB


There were many sponsors that made this event such a success, including Ferrari South Bay and our sister dealers, Ferrari Beverly Hills and Ferrari Westlake, as well Collezione by MAG. To show our passion and support, we combined our efforts to create a grand display and Ferrari Boutique for all to enjoy. On display we had a tastefully configured Ferrari 488 GTB presented in Rosso Mugello over nero, a stunning 488 Spider in Giallo over black, a Blue Tour de France GTC4Lusso, and a black GTC4Lusso T over a black interior with sporty red accents. Collezione By Mag, our division specializing in advising, sourcing and representing the finest Ferraris in the marketplace, presented a meticulously restored 1962 Ferrari 250 GT Cabriolet Series II by Pininfarina.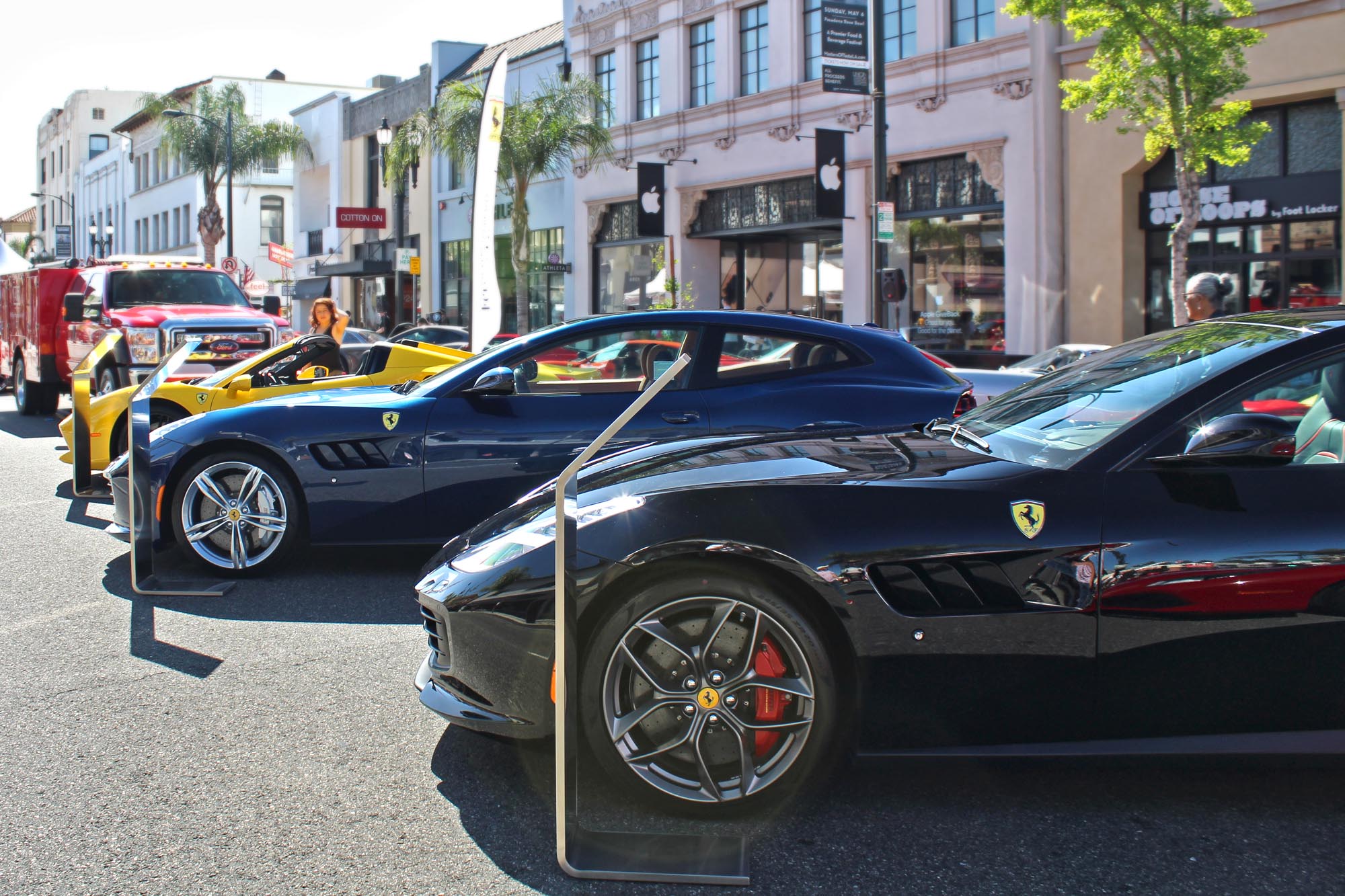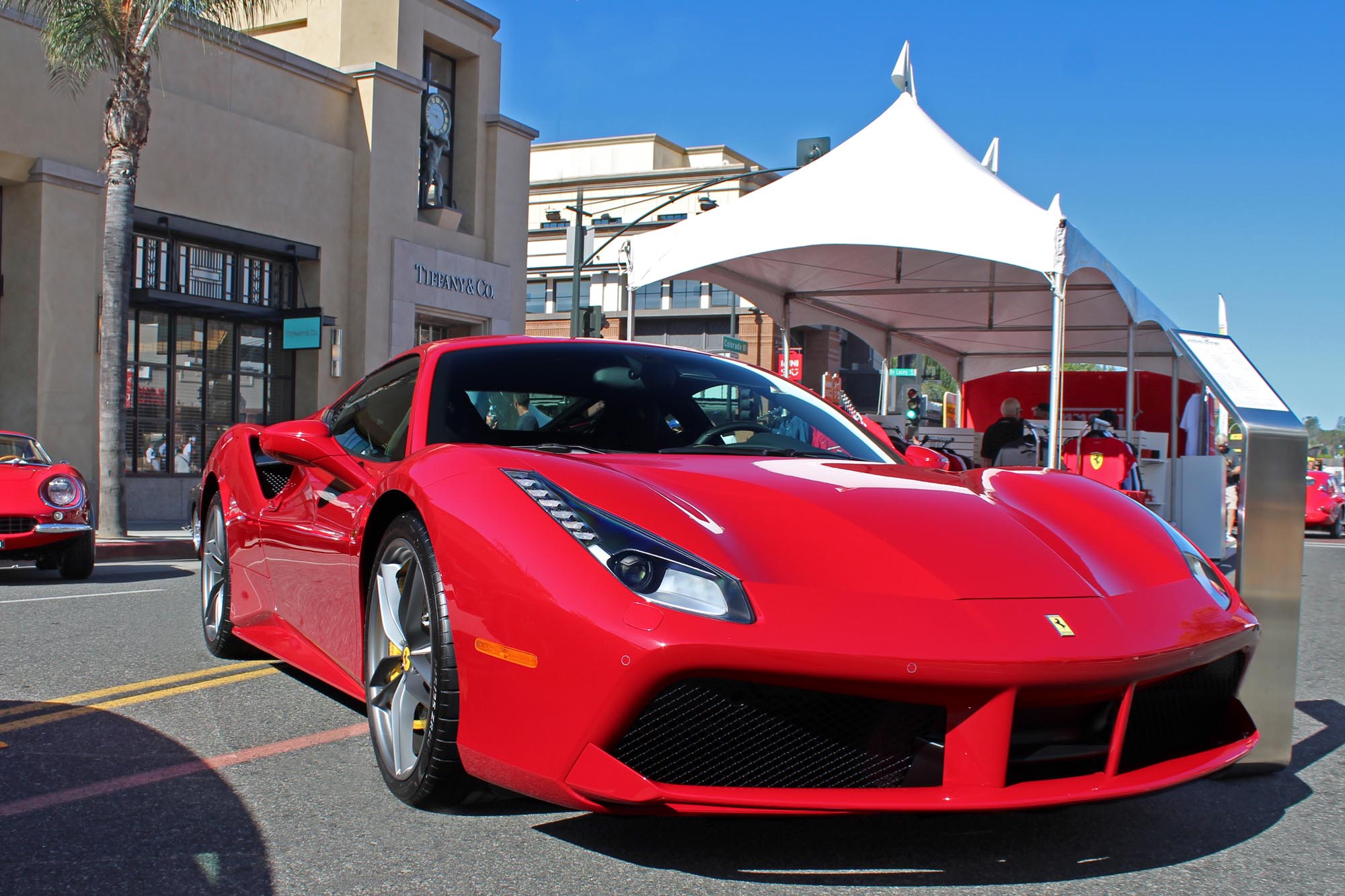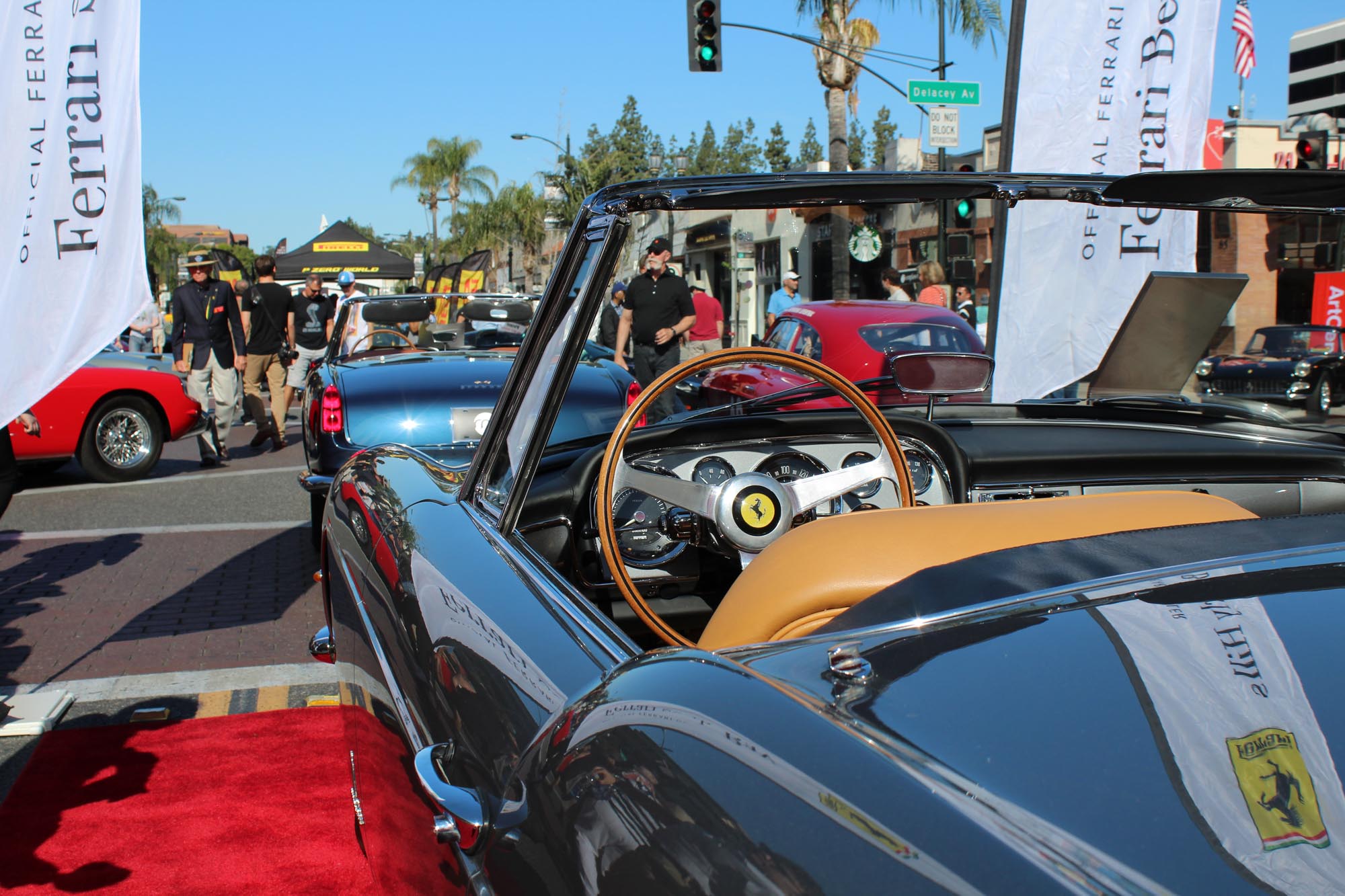 All in all, it was a great showing of Ferraris and a wonderful opportunity to connect with our fellow Ferraris.

Till Next Year, Forza Ferrari!