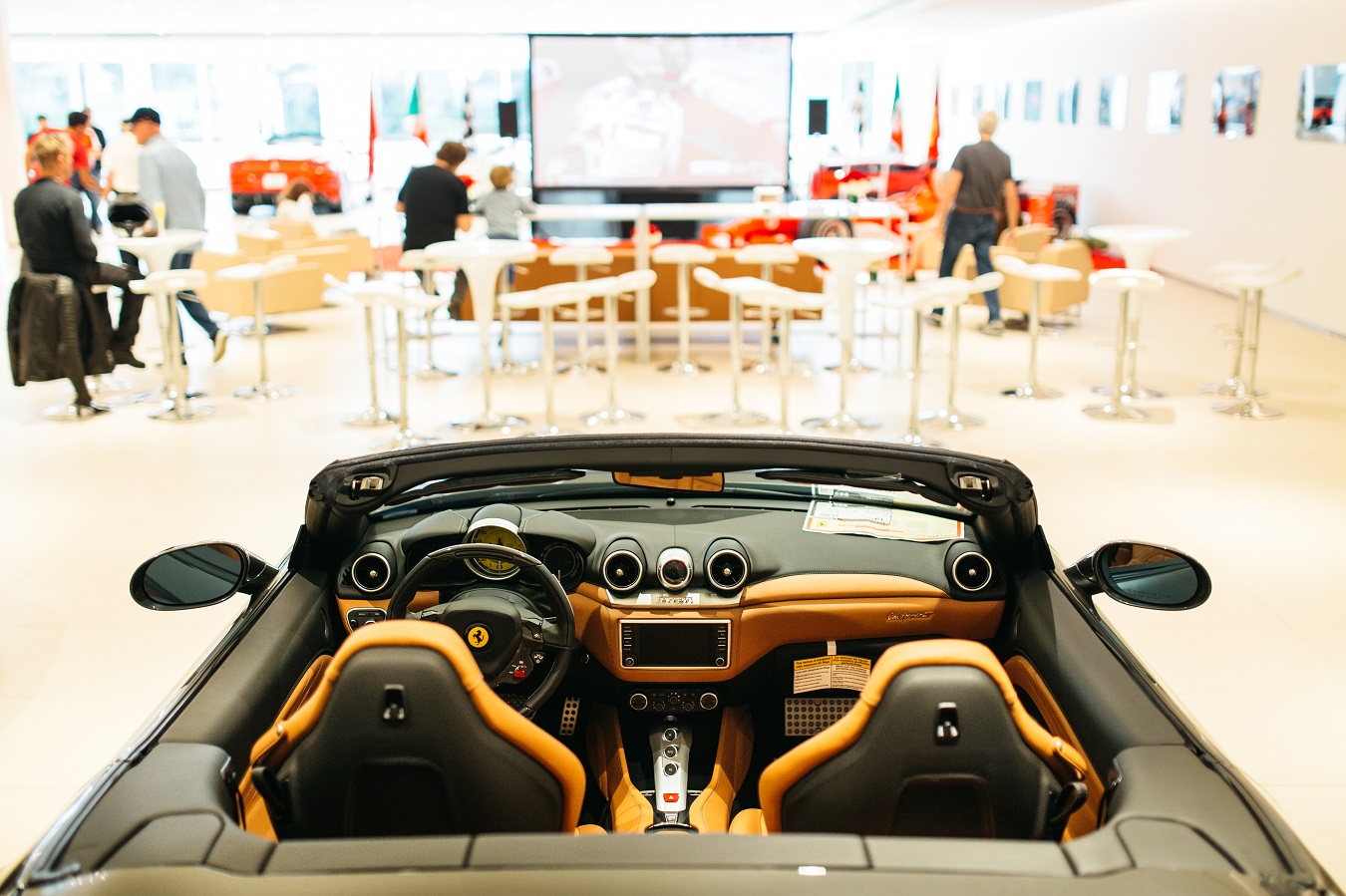 Ferrari South Bay hosted it's second private screening event of the 2017 Mexican Gand Prix for our clients and special guests to cheer on Scuderia Ferrari as Vettel and Raikkonen battled for victory through 71 laps of fierce competition along the 4.3 km long Autódromo Hermanos Rodríguez in Mexico City.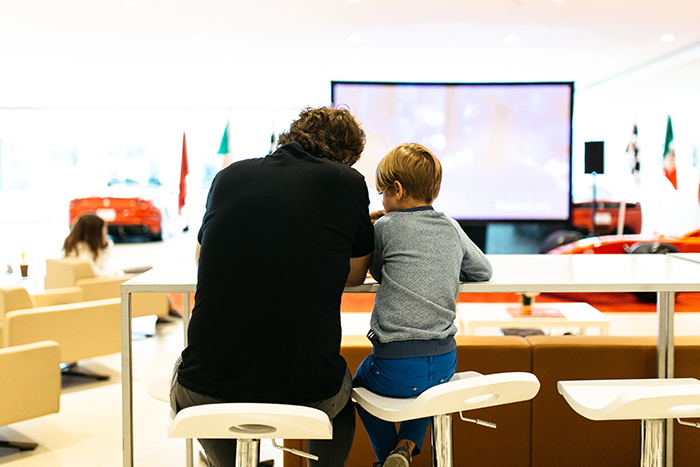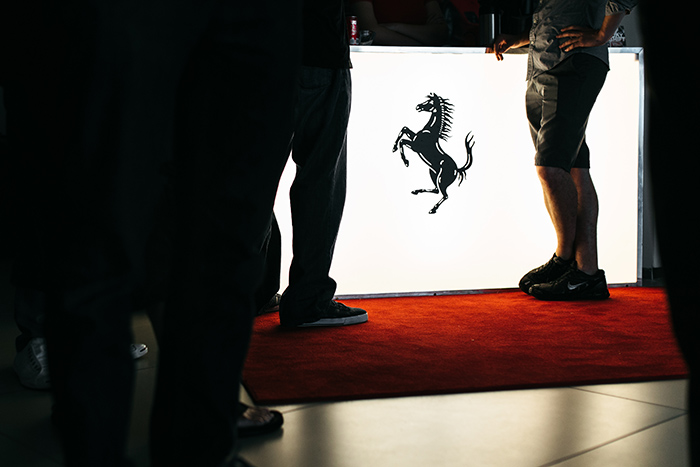 Guests were welcomed with fresh pastries along with an espresso or mimosa to wet the pallet during the pre-race show, followed by a light lunch during the main broadcast. Guests viewed the action in the comfort of a pop-up theater lounge featuring a 12' screen.

The race got off to a very interesting start with Sebastian Vettel losing the pole position within the first lap due to contact with Lewis Hamilton which forced them to pit early. From then on, it was a case of playing catch up. At the end of the day, Kimi Raikkonen and Sebastian Vettel took third and fourth place respectively. This race marked the end for Ferrari's battle for the world championship title.

Alas, there is always next season! We hope to, once again, cheer alongside our fellow Ferraristas, clients, and friends as we look forward to possibly hosting private screening events on June 10th (Canadian GP), October 21st (United States GP), October 25th (Mexican GP).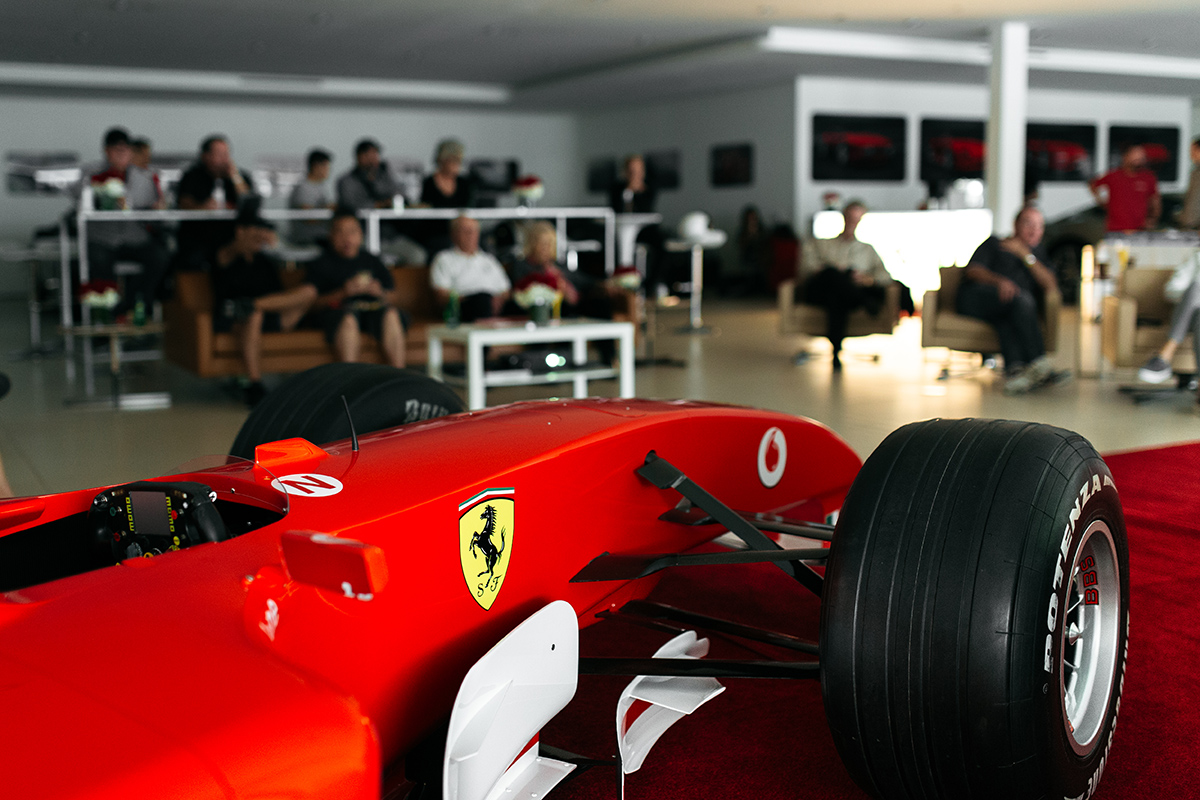 To get the latest updates regarding Ferrari South Bay's private F1 screenings, contact email [email protected]



Photo Credit: Franco Bonifaz