Monterey Car Week 2017 came and went in a flurry of excitement
August 23, 2017
Monterey Car Week 2017 came and went in a flurry of excitement! It was wonderful to have celebrated 70 years of Ferrari and the mutual passion for automobiles with our clients, fellow Ferraristas and the entire Mattioli Automotive Group at Concorso Italiano and Pebble Beach Concours d'Elegance.
Concorso Italiano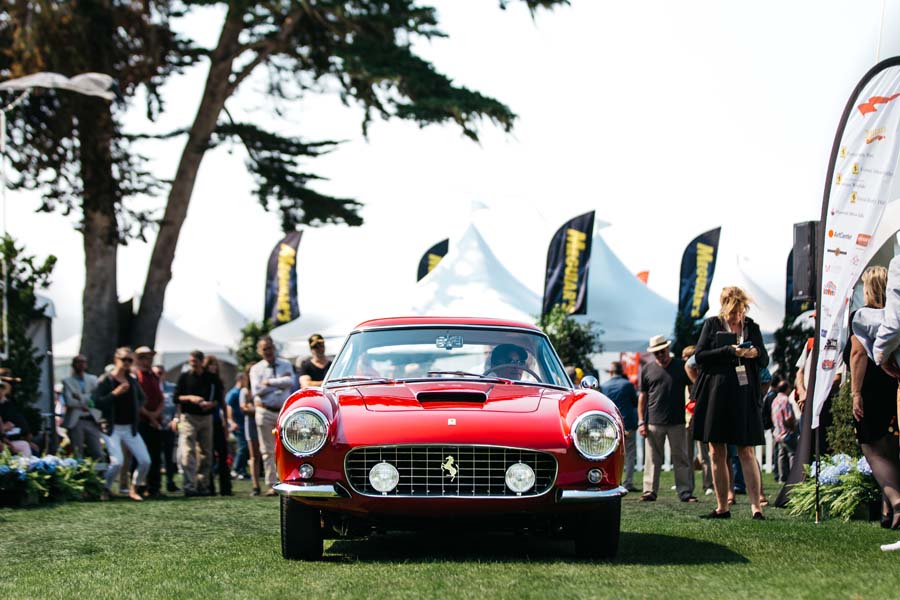 Concorso Italiano is an essential part of Monterey Bay Automobile Week. On Saturday August 19, Black Horse Golf Club transformed to host over 1000 vehicles of Italian origin, elements of Italian fashion and art.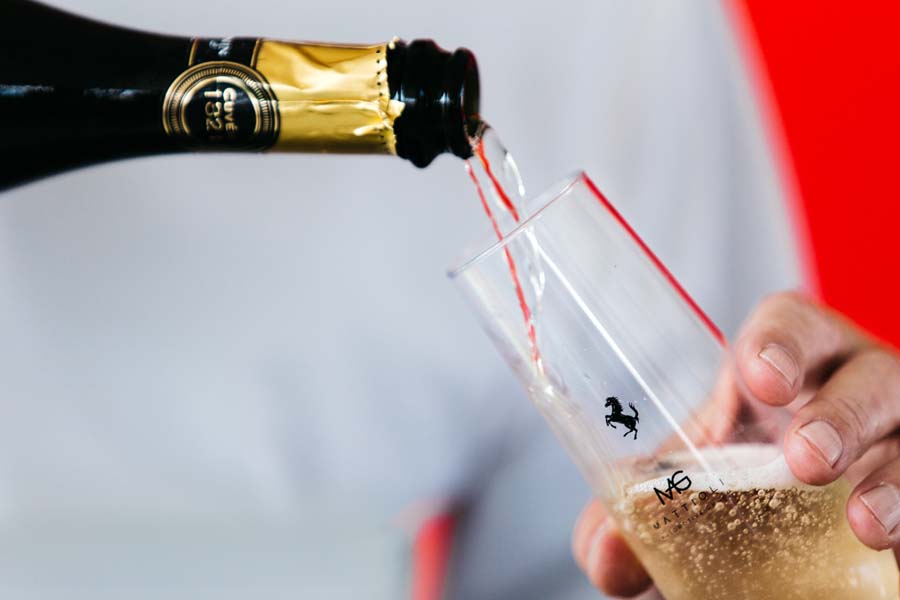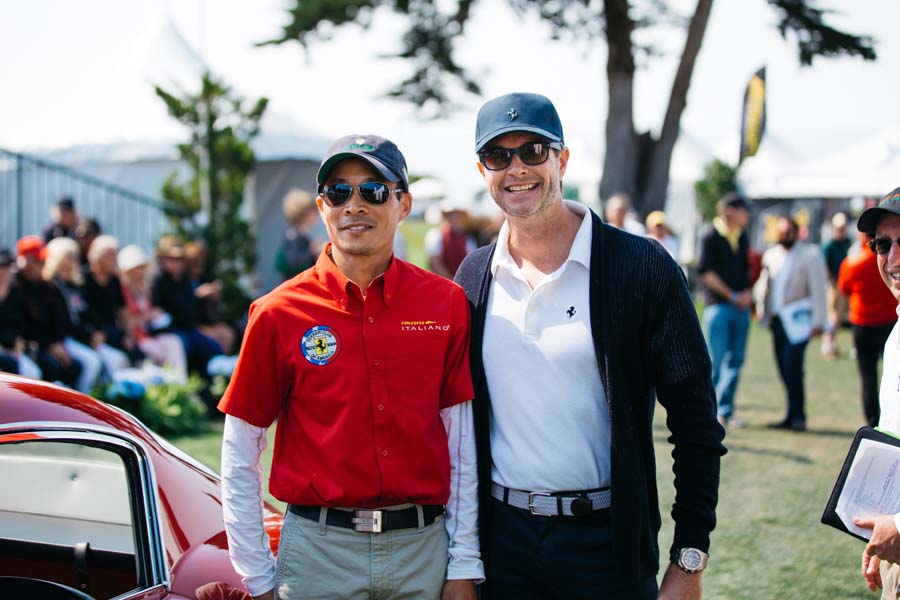 Ferrari South Bay and the rest of the Mattioli Automotive Group was proud to be presenting sponsors and host a VIP Hospitality area where we invited our clients and special guests to relax and mingle as they enjoyed a day of Italian culture at its finest.

This was the perfect venue to introduce our fellow automobile aficionados to Collezione by MAG. Through this new division, we will be representing the finest Ferraris in the marketplace offering exclusive access to the prestigious world of collectible Ferraris. We are thrilled to bring you Collezione as the next step in MAG's expansion into the vintage market, with another addition to be announced this fall.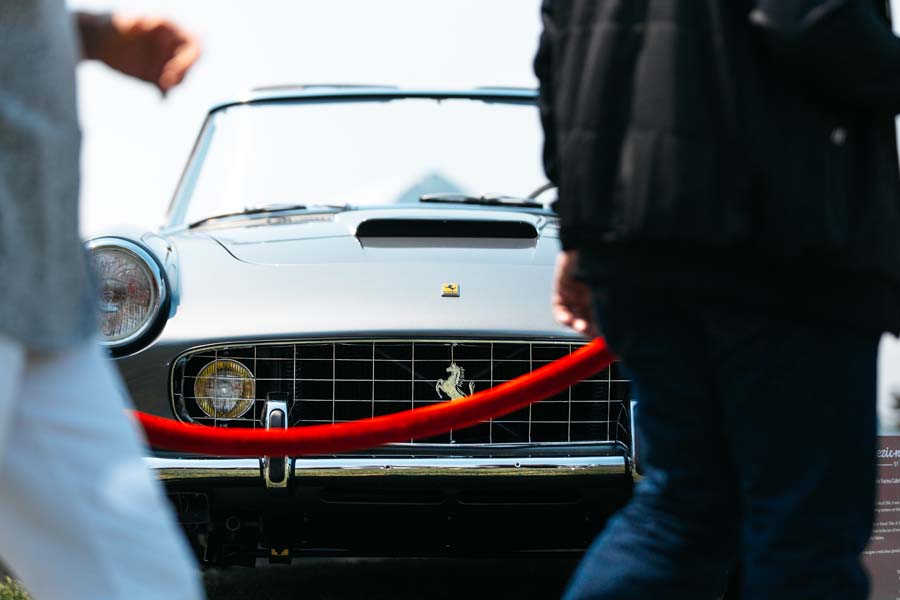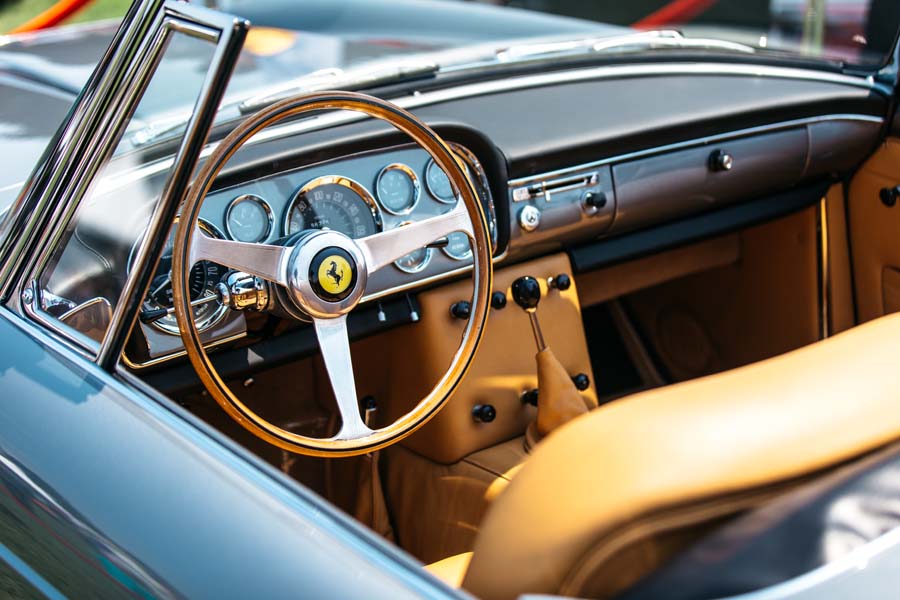 Part of the Collezione collection was proudly displayed atop the green, overlooking the Ferrari Concourse, for all to appreciate. This elegant 1962 Ferrari 250 GT PininFarina Cabriolet Series II was expertly restored to its original Grigio Fumo and Pelle Beige color combination by the Mattioli Automotive Group with no expense spared. This example bears chassis No. 2587 of only 200 made. It features the desirable overdrive transmission mechanism and is accompanied by a Ferrari Classiche Certificate. To learn more about this, or any other automobiles offered by Collezione, please call 1-888-356-7110 or email [email protected]
Pebble Beach Concours d'Elegance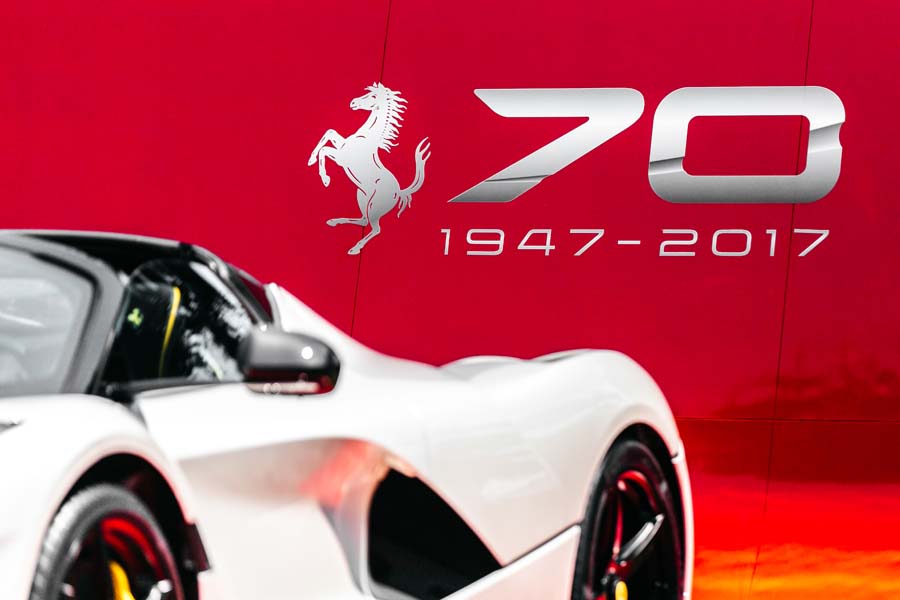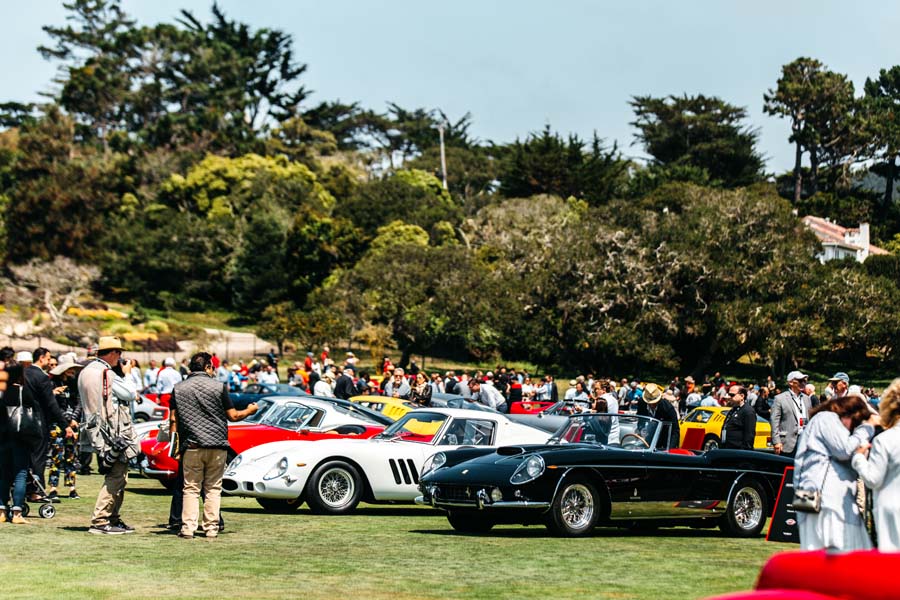 In celebration of Ferrari's 70th Anniversary, Fairway One of the prestigious Pebble Beach Concours d'Elegance served as the epicenter of "Driven By Emotion" display — a never-before-seen collection of cars from throughout the company's seven-decade history. Vehicles on display included the 1960 250 GT SWB Competitzione; a pair of 1962 250 GTOs; 1967 275 GTS/4 "NART" Spider; pair of 288 GTOs from 1983 and 1985; and the 2013 LaFerrari. The entire collection was estimated to value nearly a half a billion US dollars!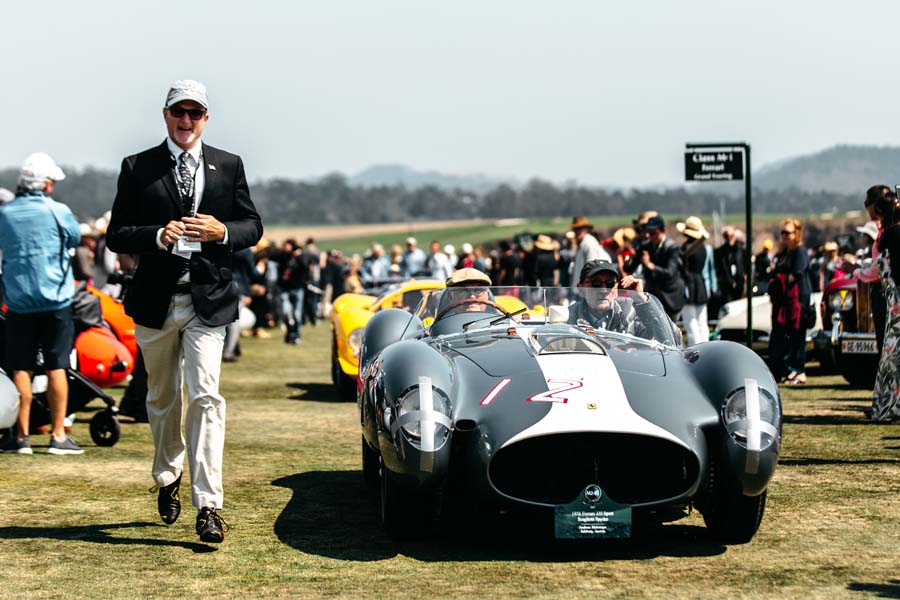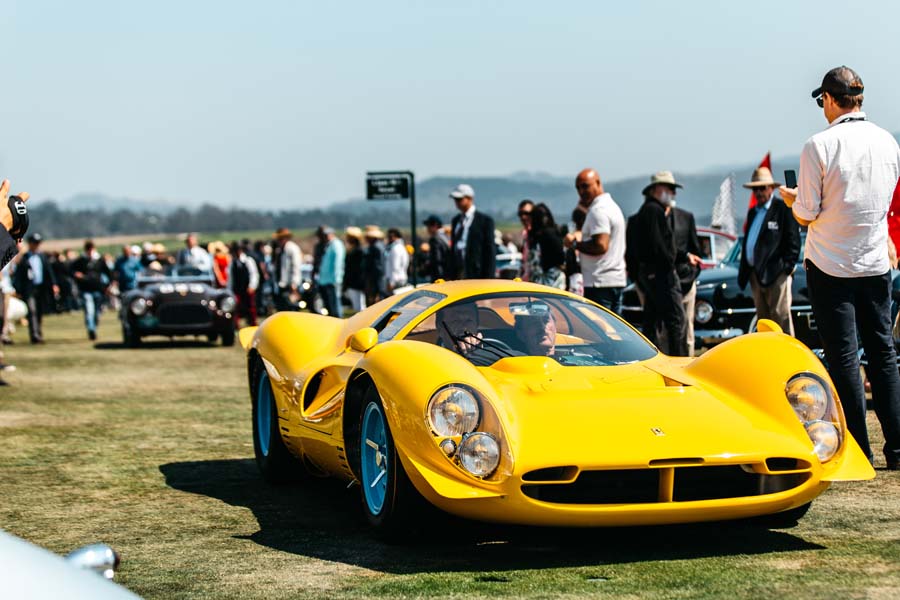 Meanwhile, four special classes of Ferraris were on display in the main event at Pebble Beach Concours d'Elegance. Trophies for each class along with several special classes were awarded to the well deserving automobiles listed below.

Best of Show Nomination
1957 Ferrari 315 S Scaglietti Spyder

Most Elegant Sports Car
1955 Ferrari 375 Plus Pinin Farina Cabriolet Speciale

Enzo Ferrari Trophy
1949 Ferrari 166 MM Touring Barchetta

Class M-1: Ferrari Grand Touring
1. 1951 Ferrari 212 Export Vignale Cabriolet
2. 1962 Ferrari 250 GT SWB Scaglietti Berlinetta
3. 1968 Ferrari 275 GTS/4 Scaglietti NART Spyder

Class M-2: Ferrari Competition
1. 1958 Ferrari 335 Sport Scaglietti Spyder
2. 1951 Ferrari 212 Export Touring Barchetta
3. 1967 Ferrari 412 P Competizione

Class M-3: Ferrari Major Race Winners
1. 1957 Ferrari 315 S Scaglietti Spyder
2. 1950 Ferrari 166 MM Touring Berlinetta
3. 1975 Ferrari 312 T F1 Race Car

Class M-4: Ferrari One-off Speciales

1. 1957 Ferrari 410 Superamerica Pinin Farina
Coupe
2. 1955 Ferrari 375 Plus Pinin Farina Cabriolet
Speciale
3. 1956 Ferrari 250 GT Boano Cabriolet

To learn more about this and future events with Ferrari South Bay, email [email protected], call (888)642-9252, or join our email newsletter.



Photo Credit: Franco Bonifaz