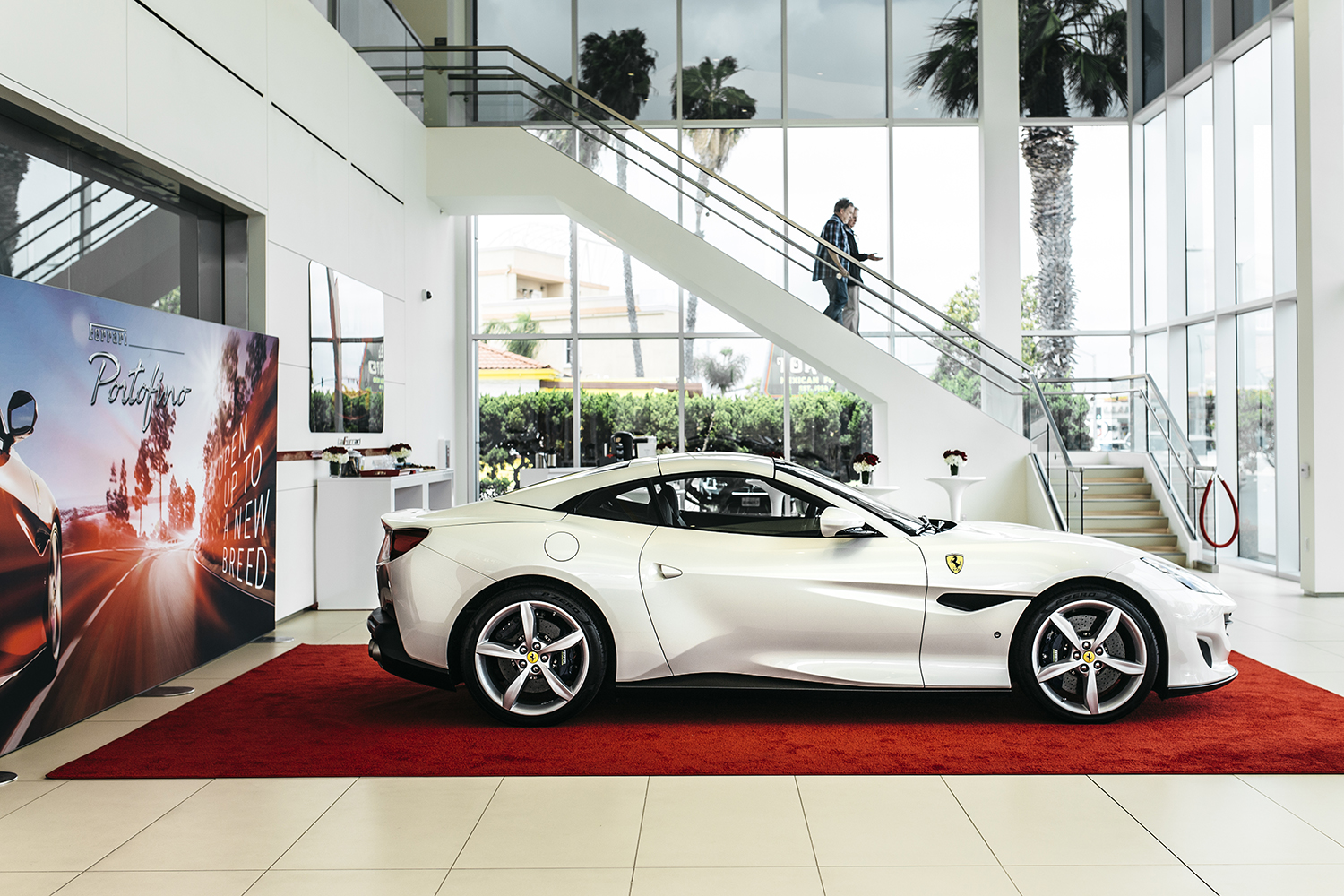 Ferrari's newest grand touring model, the Portofino, recently touched down at Ferrari South Bay for a brief 48 hour private preview. This was one of the first opportunities for many Ferrari fans to get an up close look at this marvelous machine. This opportunity allowed guests to get a first-hand look at the many advances in interior, styling and performance.

On the interior, Ferrari made significant refinements, Including the new steering wheel, impressive 10.2 touch screen display, optional 18 way adjustable seats, and optional passenger display.

One cannot miss the aggressive styling of the retractable hard top convertible which incorporates striking, yet functional aerodynamic features and a tail design which underlines the car's sporty stance.

This new Ferrari V8 GT has set the benchmark for its segment thanks to a perfect combination of outright performance, versatility, an unparalleled level of driving pleasure and on-board comfort. Capable of unleashing a massive 600 cv and sprinting from 0 to 200 km/h in just 10.8 seconds, the Ferrari Portofino is the most powerful convertible to combine the advantages of a new retractable hard top, a roomy boot and generous cockpit space. Simply put, it is a thrilling convertible and a stunning coupé.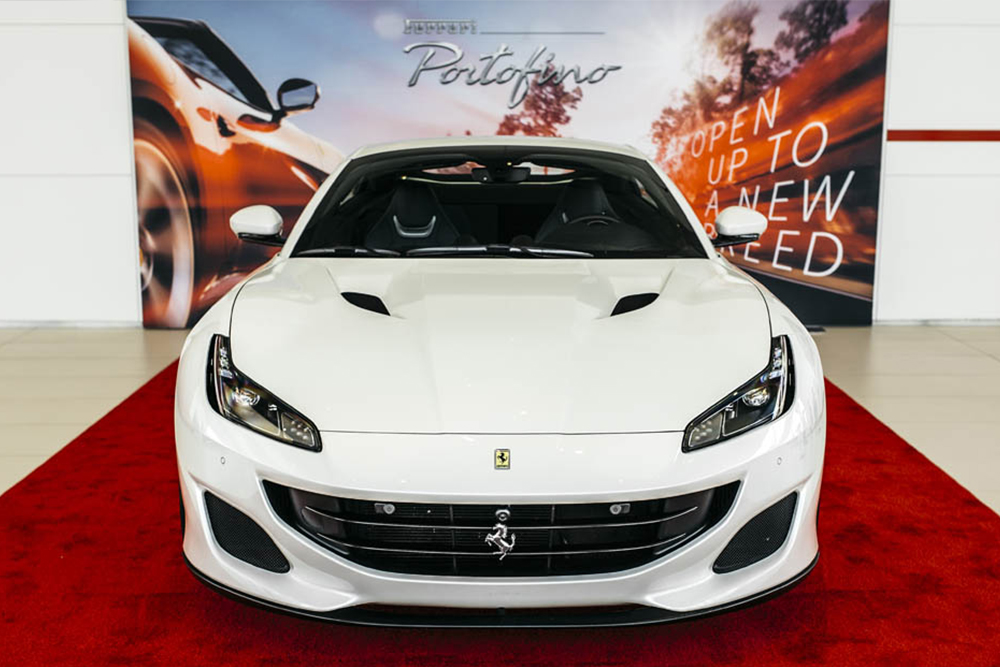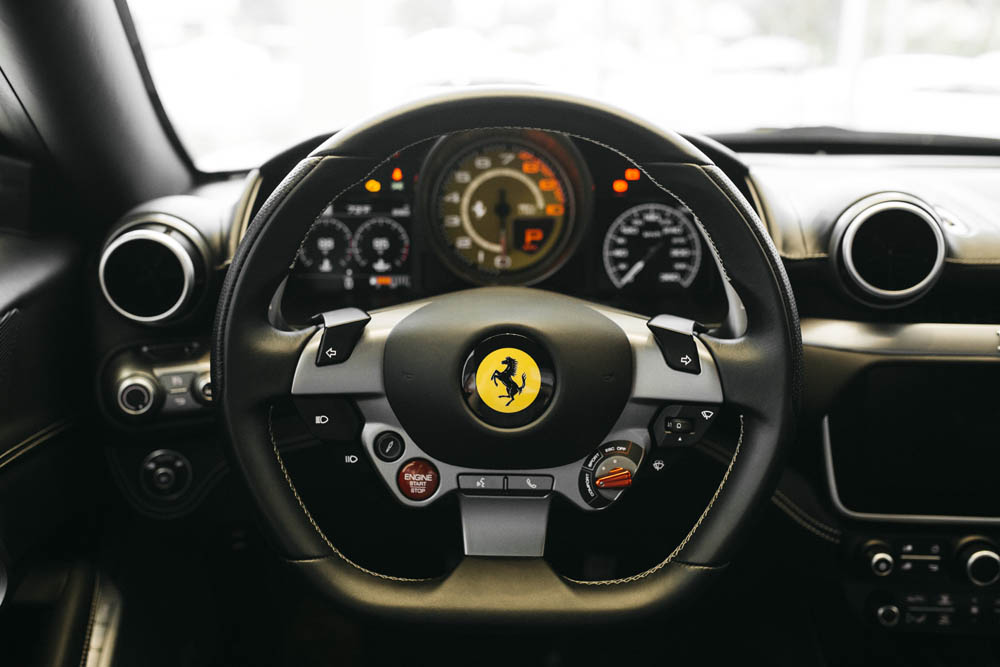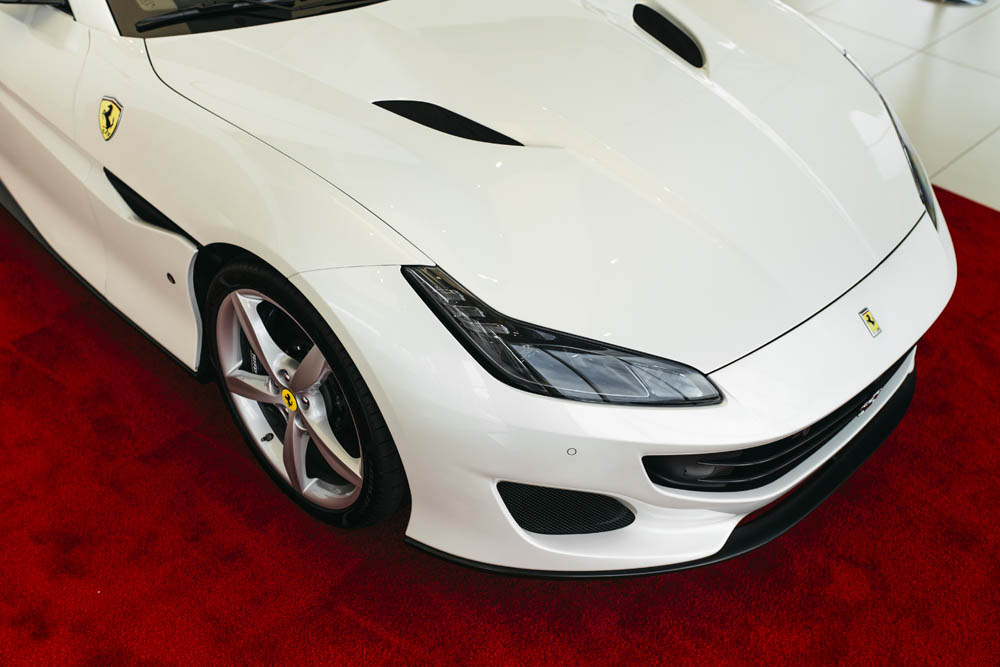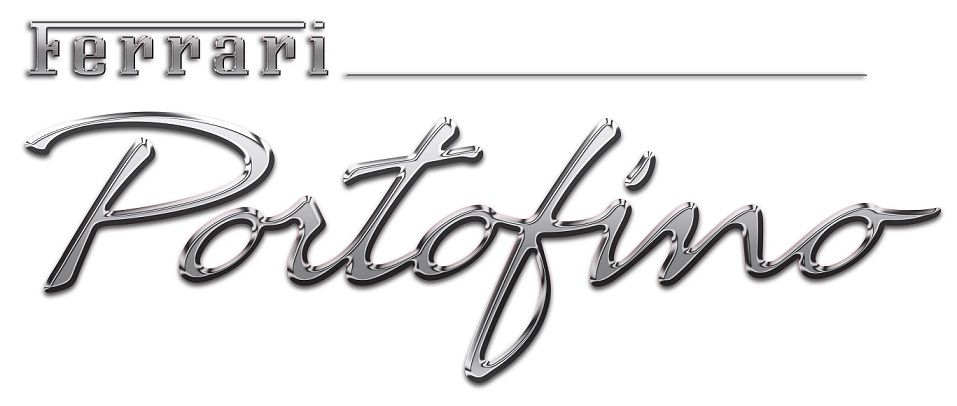 3.9L V8 Twin Turbo

591 Horsepower

560 Pound feet of Torque

0-62mph in 3.5 seconds

Carbon Ceramic Brakes

Dual-clutch Gearbox

Aluminum Body and Chassis


To learn more about the new Ferrari Portofino you can also email [email protected] or call (888)578-8767.



Photo Credit: Franco Bonifaz